#KTILLUSTRATES SCBWILA: Winner!
01/30/2022 UPDATE! I was interviewed by Jessica Chrysler, Kite Tales Co-Managing Editor at SCBWI LA Region.
Here is the post of my INTERVIEW on the SCBWI Kite Tales Blog.
---
12/10/2021 UPDATE! What a wonderful surprise, I won! I am very grateful to SCBWILA.
Here is the post on the SCBWI KITE TALES blog.
---
---
This is the illustration I created this past week for the SCBWI Los Angeles Regional Kite Tales Illustrator Contest. The prompt given to illustrate for the 11/27/21 deadline was:
"Here you will find the dragon's secret…"
---
I used watercolor on paper and composited
the painted elements in photoshop.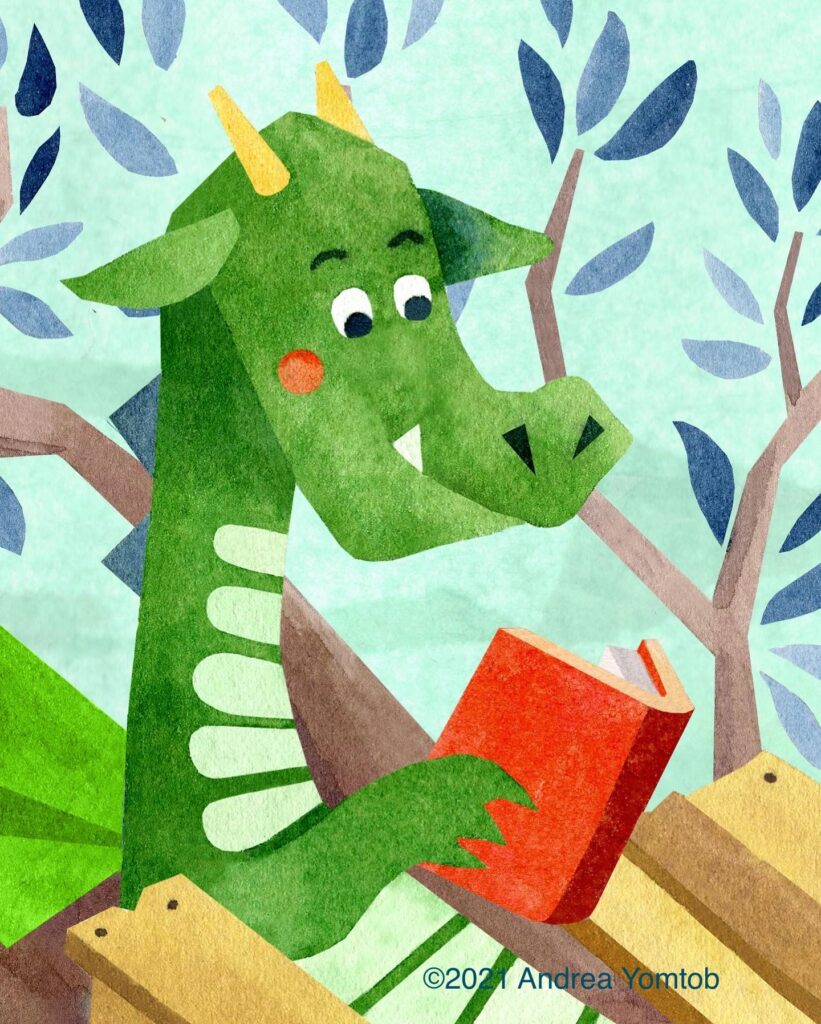 ---